We are so lucky to have an amazing children's theater group here in Cincinnati.   The Children's Theatre of Cincinnati are really talented and have such fun productions.  And this is TCTC's 90th season!  They have delighting audiences since 1924, isn't that crazy!?   I really enjoyed taking the kids to all of The Children's Theatre of Cincinnati's productions last year.  And this season is going to be awesome too.   They are starting off with one of my favorite Disney shows, Beauty and The Beast JR.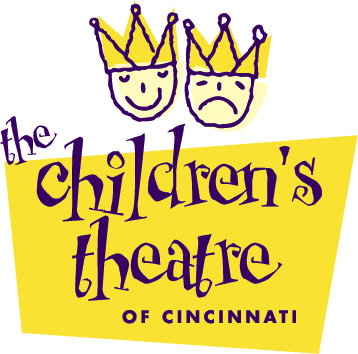 I'm so excited about this show.  It's one of my favorites for sure, but it's my daughters number one favorite Disney movie.  (It even beats out Frozen!  Shhh.  Don't tell Elsa.)  The Children's Theatre of Cincinnati is letting me send one of you to see Disney's Beauty and The Beast JR at Taft Theatre on opening night, October 17!
"The brainy and beautiful Belle yearns to escape her provincial life…and her brute of a suitor, Gaston. However, Belle gets more adventurous than she wanted when she becomes a captive in the Beast's enchanted castle! Dancing flatware, menacing wolves, and singing furniture fill the stage with thrills in this beloved fairy tale about very different people finding strength in one another and learning how to love."
I love all of the characters in the movie and it's going to be so fun to see them brought to life on stage.  Little Chip and Mrs. Potts. Lumiere and Cogsworth.  It's going to be awesome!  And Local 12's Bob Herzog will be back at the Children's Theatre this season again as Gaston!  He was perfect as Willy Wonka last year so can't wait to see his Gaston.
Public performances of the show are:
Friday, Oct. 17 at 7:30 PM
Saturday, Oct. 18 at 2 PM
Sunday, Oct. 19 at 2 PM
Saturday, Oct. 25 at 2 PM
Saturday, Oct. 25 at 5 PM
For tickets and more information check on the website, www.thechildrenstheatre.com.
 And the upcoming Children's Theater of Cincinnati shows for this season are: The Snow Queen, Schoolhouse Rock Live JR, and Aladdin JR
What a fun line-up!  I will have a pair of tickets to giveaway for each of those shows, too, so keep coming back!
One winner will receive a voucher good for 2 Best Available tickets to opening night of Disney's Beauty and the Beast JR on October 17 at 7:30 PM.  Enter below.
a Rafflecopter giveaway

Disclosure:  I was provided with tickets for a giveaway and for my personal use by The Children's Theatre of Cincinnati.