The Children's Theatre of Cincinnati has done it again!!  SCHOOL HOUSE ROCK LIVE!  JR. is coming soon.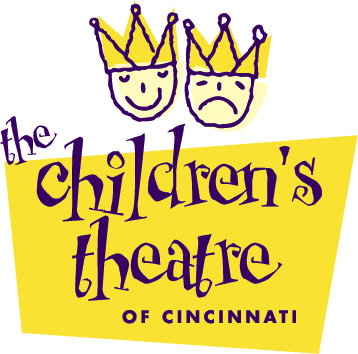 I am so stinking excited about this show!  (Waaaay more excited than my kids.)  You can't get much more nostalgic for a girl from the 80's than School House Rock!!  I can not wait to take the kids and I just know that they are going to love it as much as I did as a kid!!   Conjunction Junction, Baby!  I am sure I will be singing the whole time.
"This musical is adapted from the Emmy® Award-winning educational cartoon that rocked the house from the '70s to '80s each Saturday morning. SCHOOL HOUSE ROCK LIVE! JR. hits the Taft Theatre stage with a rock-and-roll revue, featuring local rock sensation, The Rusty Griswolds."  BONUS!
About the show…
"Tom is a frantic school teacher who is nervous about his first day teaching. When he turns on his television to calm his nerves, his surroundings come to life and his lesson plan is illuminated. Throughout the show, various characters help Tom create fun and interactive lessons to engage his students in all sorts of subjects. This show features middle school education through song and dance, including classic hits like "Conjunction Junction" and "Three is a Magic Number."

SCHOOL HOUSE ROCK LIVE! JR. will be at the Children's Theatre of Cincinnati, through February 21. 7:30 p.m.

Opening night is Friday, February 13!

Other show times
Saturday February 14, 2 PM and 5 PM
Sunday, February 15 and Saturday
February 21, 2 PM

Taft Theatre is at 5th and Sycamore Streets in Downtown Cincinnati. Tickets $7-$25. 1-800-745-3000 and www.ticketmaster.com.

And they have graciously given me 2 tickets to giveaway to one of you lovelies!  🙂  Enter below to win 2 tickets for opening night (Friday, February 3rd)

I love that The Children's Theatre of Cincinnati is always hosting fun events, too!

Like this one…You don't want to miss Kid's Kuisine, a tasty fundraiser for The Children's Theatre of Cincinnati, presented by Cincinnati Magazine on Saturday February 21, from 11:30 AM to 1:30 PM at the Taft Theatre Ballroom, 317 E. 5th Street, prior to the 2 PM performance of SCHOOL HOUSE ROCK LIVE! JR. Kid's Kuisine guests will enjoy food and drink from exciting sponsors while area restaurants will showcase creative kid's menus. There will also be "Play with your Food" stations plus young chefs will get inspired at the cooking stage.

Children's and adult tickets are $10 per guest when purchased in advance and $15 per guest at the door. To purchase visit cincinnatimagazine.com/cmevents or call Chris Ohmer at 513-562-2777