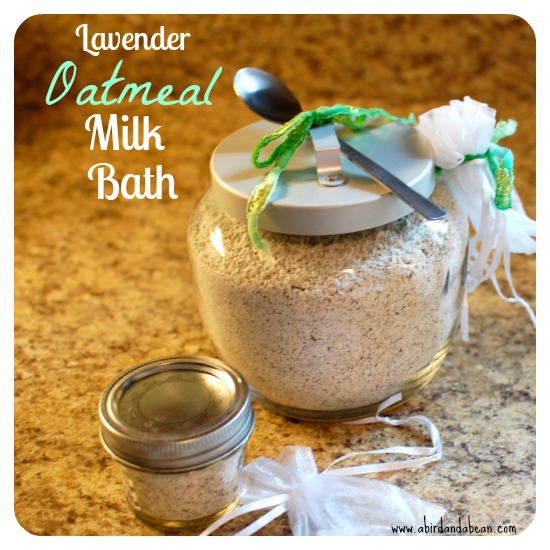 Lavender Oatmeal Milk Bath Salts!  That's a long name for a relaxing bath soak!  These bath salts are a fantastic gift to whip up for Mother's Day.  Grandmamas and mamas and aunties will all love these.  You can get almost every single thing you need at the grocery store!!  What?!?!   Whether skin is sunburned, chapped or has a rash, this therapeutic bath soak will soothe irritated skin and muscles and relax even the most stressed out mama.
What you need:
1 cup Epsom Salt  (detoxification and magnesium boost)
1/2 cup Sea Salt  (pain relief, ease muscular and joint aches in the body, relieves stress and tension)
1/2 cup Corn Starch (soothe and relieve itchy skin caused by dryness, sunburn, eczema or psoriasis)
1 cup Oatmeal  (calms and softens skin, reduces inflammation, anti aging.)
1 cup Powdered Milk  (moisturizes and soothes)
1/2 cup green or black tea leaves  (relieves stress and tension)
Lavender Essential oil (calms, relaxes and revitalizes.  Balances the mind and the body) 10 drops
Decorative bottles
Lavender buds (optional)
What you do:
Whiz it all up in a food processor and put it in a jar.  Give it away.  🙂  I also added mesh baggies from Hobby Lobby and a spoon.  Many people just add a cup to each bath, but putting it in a mesh bag will help with some of the clean up by keeping big parts contained.  Don't give mama more work on Mother's Day!  😉
I bought lavender buds online for this Lavender Sugar Project and I had some left over.  I think they look nice in this bath soak.  They add little flecks of purpple, but you can easily omit them.  As long as you add the essential oil you'll get all the many benefits the lavender has to offer.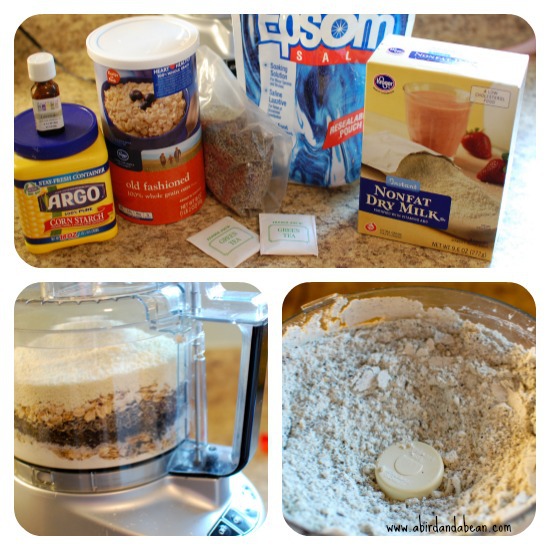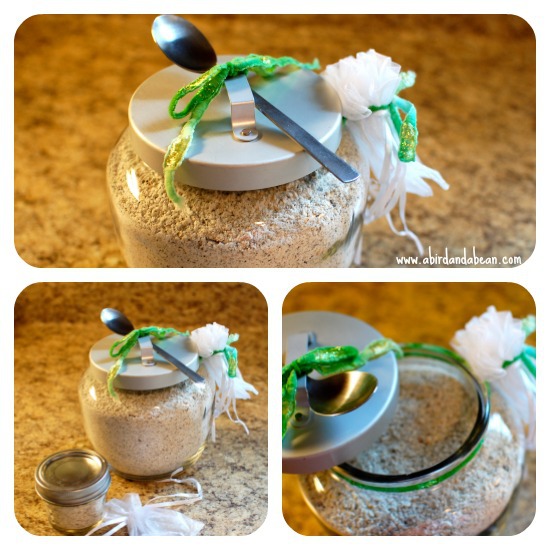 Here are some more Mother's Day Ideas for ya!
Cool Printable Mother's Day Card
Mail-able Hugs (for those far away Grandmas)
Rose Cards (Stamped with a Celery!)
Pin Plate (for the Sewing Mamas)