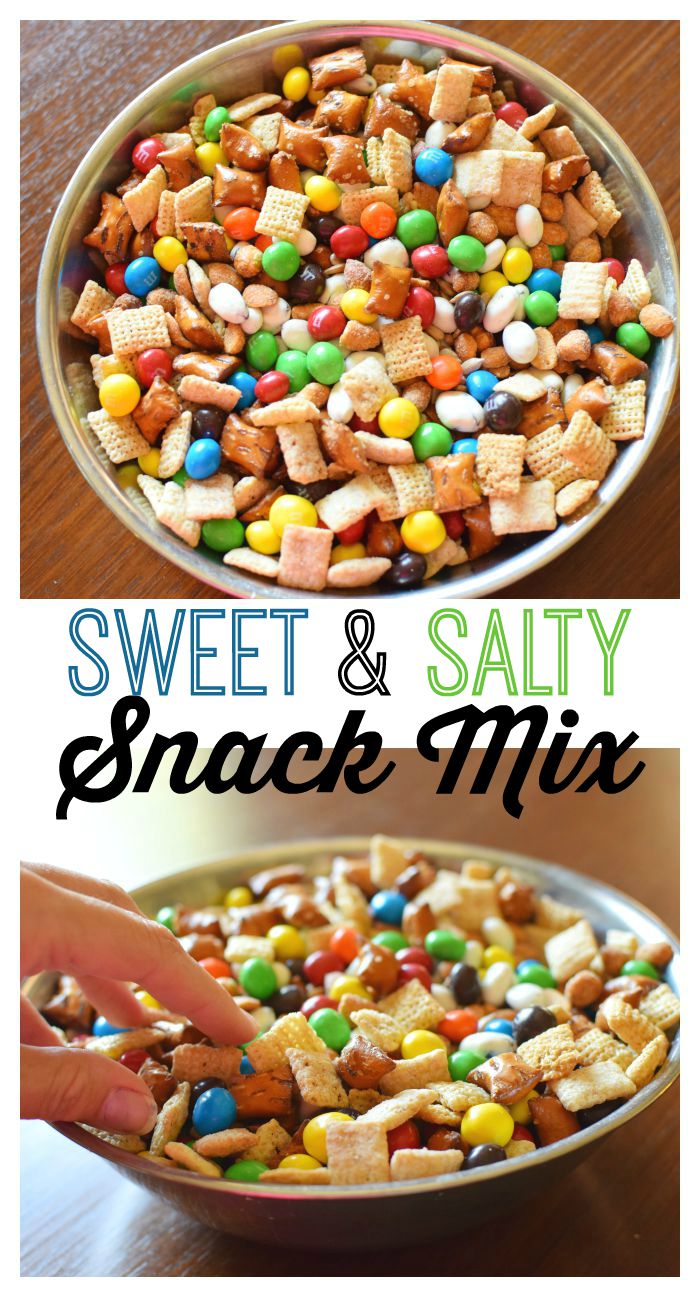 Truth.  I'm a snacker.  A serious snacker.  I would almost always prefer to snack all day than to eat real meals.  Especially in the summer.  I don't know.  Maybe because it's so hot.  And I'm the one who does the cooking.  Who wants to turn on an oven or stove?  Not me!  Blah.  No way, lets just snack.
I'm not picky about my snacks.  I like them all.  But I try to keep nuts, pretzels, raisins and such around.  Just so that it's easier to make smart choices.  But then of course, there's chocolate.  I decided to combine all of my favorites intoa HUGE batch of snack mix.  Easy for smart snacking.
I used M&M'S® Crispy for my mix because they have fewer calories per serving!   That way I can satisfy my snacky, sweet tooth without compromising my diet!  Just like regular M&M'S®, they're made of rich milk chocolate but the M&M'S® Crispy have a sweet rice puff center that's crispy and crunchy and of course, coated in candy shell.
Just check out that rice puff center.  So crispy!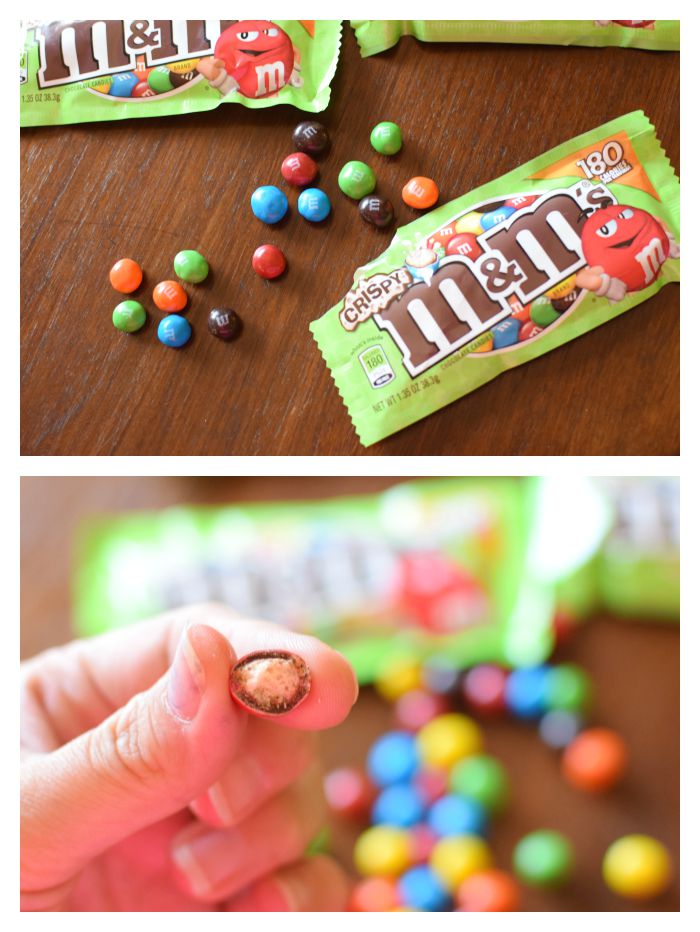 They're so good.  Have you had them?  I had them a long time ago and loved them, but they've been gone from shelves since 2005!!  Now they're BACK by popular demand.  YAY.  M&M'S® Crispy  were the most requested variety to bring back between 2005 and 2014!  I am so glad they've been re-launched.  The next time you're at the store, pick up a bag.  They're my favorite M&M'S® for sure.
Eat them right out of the bag, or mix up a batch of this perfect "Sweet and Salty Snack Mix."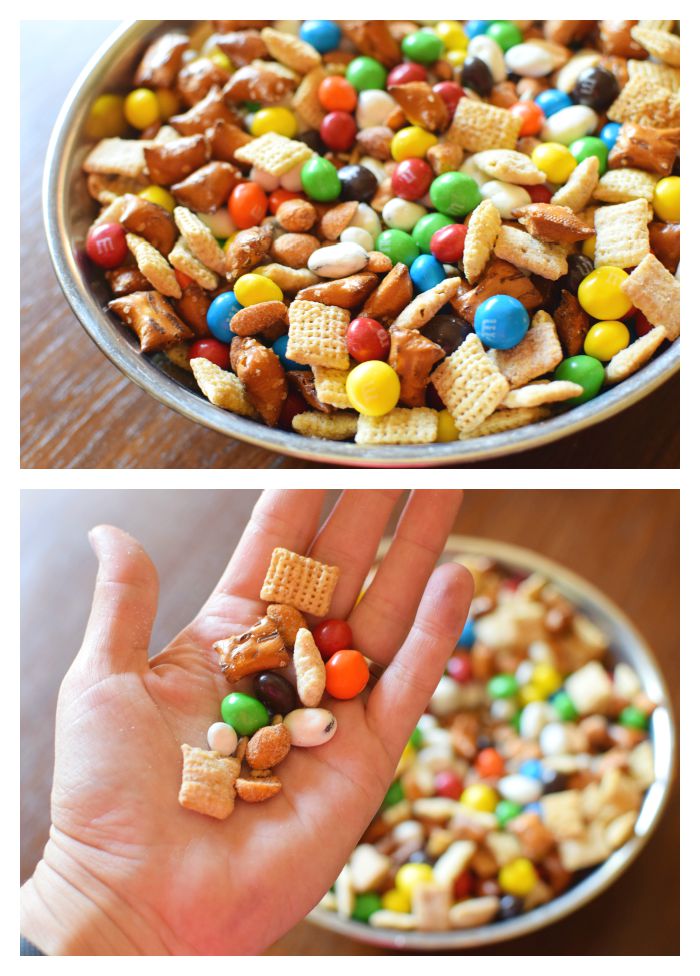 "Sweet and Salty Trail Mix"
What you need:
1 cup of M&M'S® Crispy
1 cup of sunflower seeds
1 cup of honey roasted peanuts
1 cup of yogurt covered raisins
1 cup of mini peanut butter filled pretzels
2 cups of rice cereal
What you do:
Mix it all together!
Eat it up.
Easy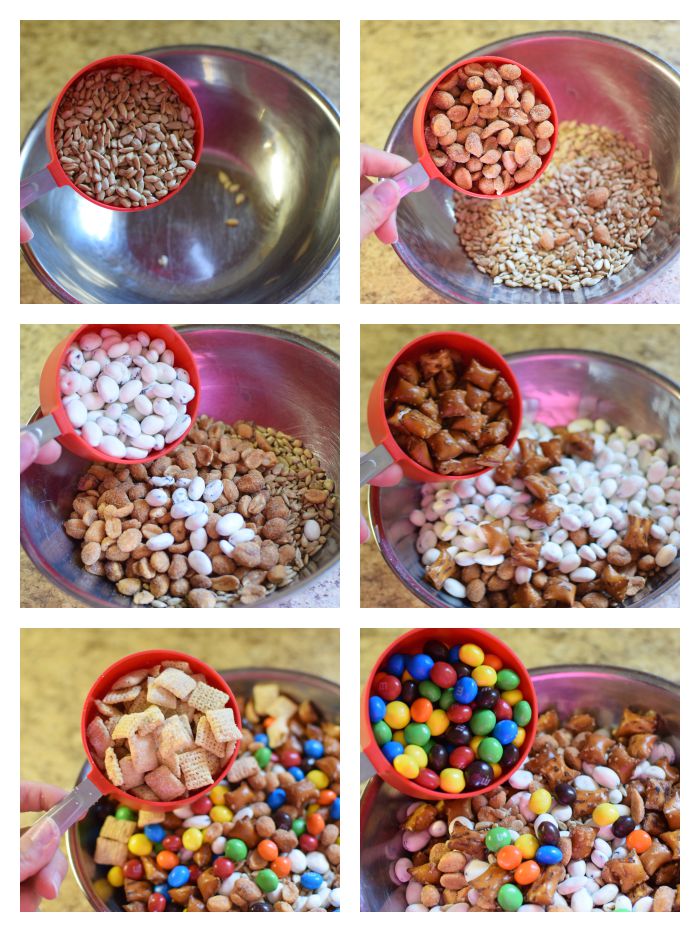 I kept mine in a glass jar.  It would even be nice to give away as a gift that way too.  (I know I would love to receive snacks as a gift.)  This mix is so pretty.  It's a good snack for entertaining and parties.  I threw some in a zip top baggies for a quick and easy snack on the go, too.  The kids loved it.
For a road trip, I would omit the yogurt covered raisins, because they are the only thing that gets melty if warm.
Gotta love that world famous candy coated shell of the M&M'S®!  No melting!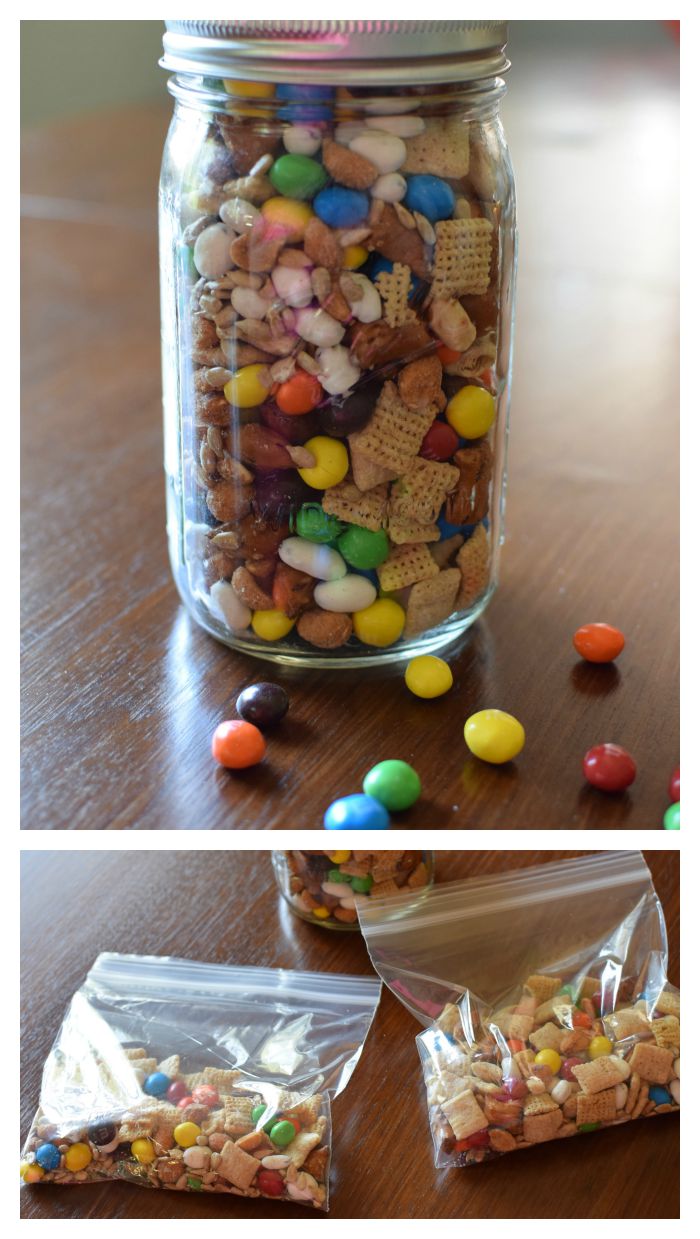 M&M'S® Crispy are a satisfying chocolate treat at 180 calories per singles pack.  Try 'em.
For more information on M&M'S® Crispy, including nutritional information, please visit the website or learn more on Facebook.
I was selected for this opportunity as a member of Clever Girls and the content and opinions expressed here are all my own.