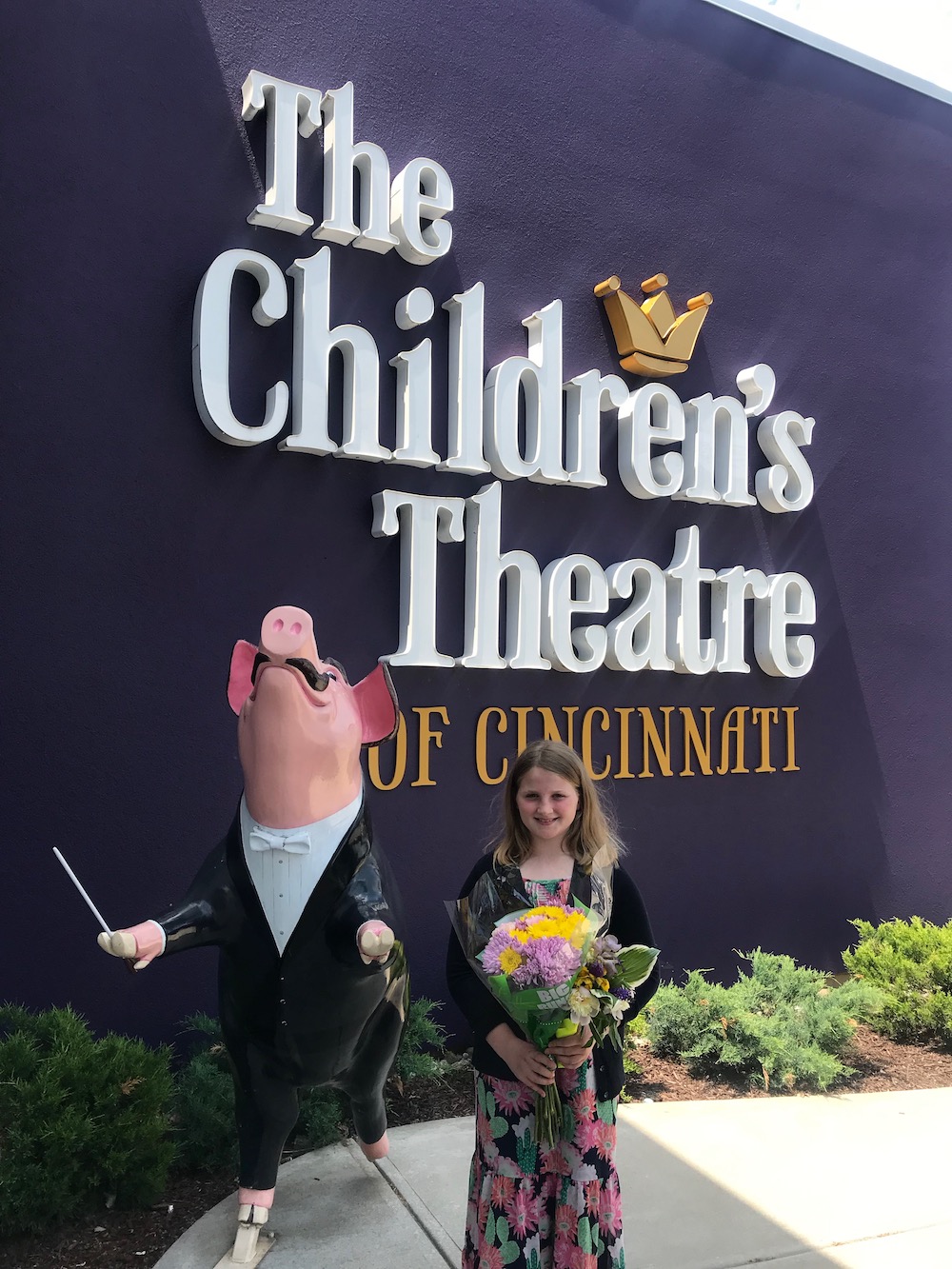 You all know we love The Children's Theatre of Cincinnati. We have barely missed a show in 10 years and get excited about each new performance. Huge fans over here!
But did you know that The Children's Theatre of Cincinnati also has a TCT Academy? It's lessons, classes, and camps!? YES! We took part in one with my 12-year-old and it was just as amazing as you would imagine.
First of all, they offer SO many different classes that it was actually hard to choose. Things like drama, Jr. design, stage makeup, music Theatre, voice lessons, dance, theatre….they have it all.  Check it out on their site.
"TCT Academy offers performing arts instruction from a professional theatre company, introducing children to all elements of live theatre, incorporating educational aspects as well as important life skills and milestones."
We decided to go with a voice class. And it was so great. Lucie was quite nervous at first but ended up really looking forward to going each week. She and I would head up after church every Sunday. It turned out to be a memorable and special routine for the two of us.
It was a nice small class and the kids were all really sweet and worked together well. The instructor was spectacular and we highly recommend her. Lucie especially loved her. Natalie Bird really knew what she was doing with those kids. The semester ended with a performance by the girls in the auditorium surrounded by friends and family! It was the best experience. And we found it to be very affordable for 14 full weeks of lessons.
"Our TCT Educational Team is top-notch, featuring national and world-renowned educators, Broadway and Hollywood performers, and highly-skilled teachers."
TCT Academy is also super convenient. It's located on Red Bank Road just off I-71, close to US-50/Columbia Parkway, as well as the Norwood Lateral. And the space inside is really contemporary and cool. I got to chill out at the tables and couches while Lucie had her lesson. They have decorated the building with all props and costumes from previous performances. It's a really fun, and inspiring space.
"It isn't just learning how to sing, dance, and act…It's about gaining confidence, learning life skills, and keeping your children active."
We can not recommend the classes at TCT Academy classes enough. If you are thinking this sounds like something your children would be interested in, don't hesitate. It was a wonderful experience. We can't wait to choose our next class.