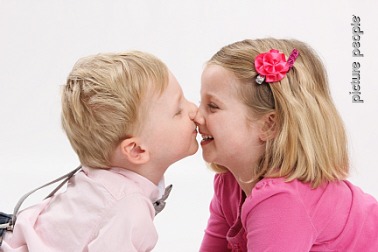 This post brought to you by Picture People. All opinions are 100% mine.
i
I took the kids to get some portraits done last week.  I have to first say that I LOVE pictures, but I dread the annual trip to get professional portraits done.  There is just nothing fun about it.  Usually, we do it around Christmas time, which is mistake number one.  It's crowded, the kids are hot because I have chosen the cutest but most uncomfortable clothes for them to wear, taking a picture of 5 kids 5 and under (my sister and I take our kids together) smiling together at the same time is nearly impossible, if one starts whining, it's all over,  it always takes longer than I think, the bean smiles like a weirdo, I can't ever decide which ones to choose at the end (and by that time the kids are melting down and my sister and I are frazzled…I can not make a rational decision and end up spending more than I intended).  You get the picture.  Sounds fun right?!
Well, this year I decided to try a new place for portraits.  I took the kids to Picture People in the Kenwood Mall in Cincinnati.  While there are some things that remain a constant (the bean and his weird smile, my adorable but  uncomfortable clothing choices)
This was actually a very different experience.  Making the appointment was simple. (I even changed it 3 times and it was still easy peasy.)  The photographer was so sweet and tried so hard to make my kids smile at the same time.  She was really putting her all into it.  They had great props and cool backdrops to choose from, so my finished portraits are unique andf fun.  I loved being able to see the proofs immediately…… even though narrowing it down was still hard.  And the quality of the printed photographs and packages is fantastic.  There are so many packages and items to choose from, or you can just buy them buy the sheet.  If you choose a framed collage….they frame it right there and you take it home the same day.  How great is that?!
Picture People is a national chain with over 140 locations.  There's sure to be one near you.  Check it out.  Click here and you can even get 20% off Professional Portraits!  Awesome.