Did you take advantage of this awesome deal?  I just got a free 12×8″ canvas print and I'm thrilled to share this with you!  I think they will run great deals like this from time to time.
Check out our cute canvas!!  I just love it!!  It was so simple, came quickly and is amazing quality!

Get a FREE 12×8 Canvas Print! All you need to do is to click here, upload your favorite picture, choose 12×8″ canvas and enter the voucher code from the website.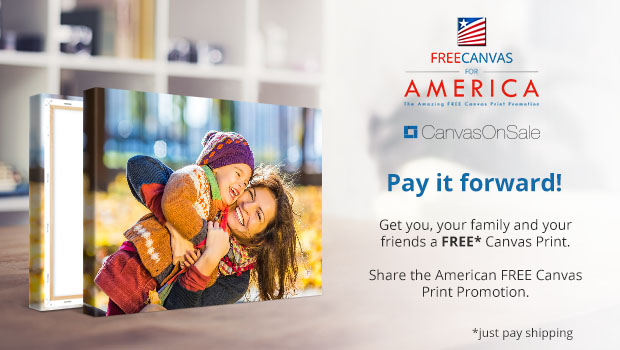 Keep it for yourself or give as a gift this Christmas.  I love mine!  It's going on my gallery wall.
Once you have ordered your free canvas you can share this with your friends anywhere in the web, so they also get a free canvas print. FREE 12×8 Canvas Print! The AMAZING FREE CANVAS FOR AMERICA
CAMPAIGN.
All you need to do is to click the website link, http://www.canvasonsale.com/congrats/, and get to uploading.
REMEMBER: FREE 12×8 Canvas Print! http://www.canvasonsale.com/congrats/