I love Thanksgiving crafts and enjoying the holiday with the kids.  Doing these little things in the few weeks before Thanksgiving is a great way to talk to them and teach them about the origins of the holiday, as well as talk about the season.  Any way I can make teaching fun is a plus in my book!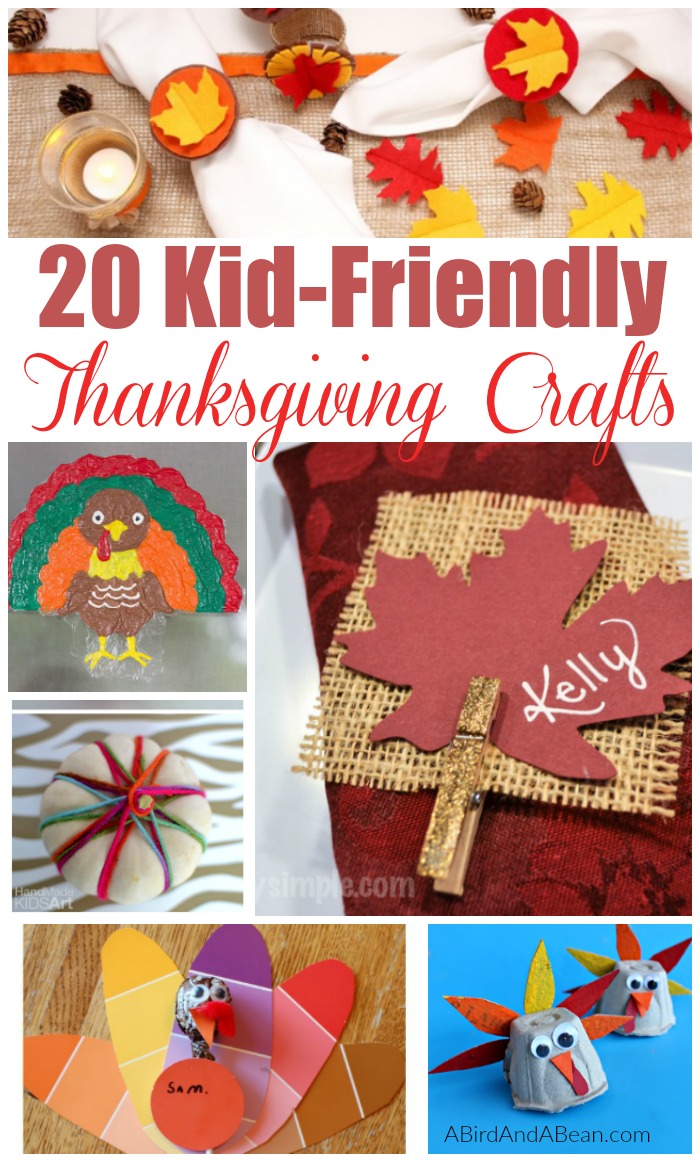 20 Easy Thanksgiving Crafts For Kids
First, I am going to share my own favorites from our blog, then share some awesome ideas from my fellow bloggers.  These Thanksgiving crafts are so easy to make and tons of fun!
These Thanksgiving crafts are a great way to get your kids excited about the holiday.  Grab some basic craft supplies and gather up these ideas to spend an afternoon of crafting with your kids before the holiday.  These are also great for keeping kids busy on Thanksgiving Day while you work on preparing a delicious meal!