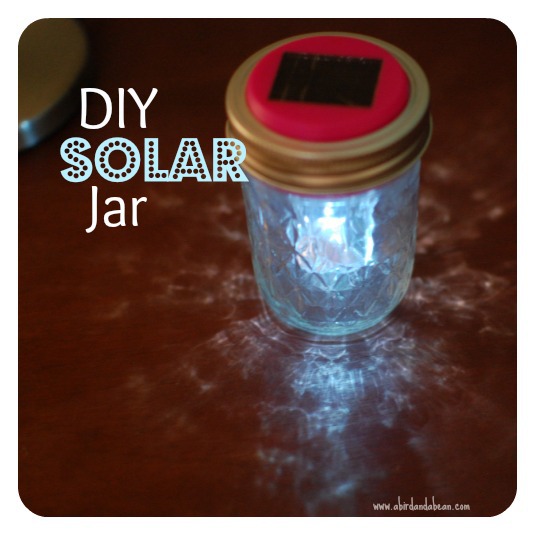 I LOVE, LOVE, LOVE THIS PROJECT!  These DIY Solar Jar Lights are so stinking easy!  I made all three of these in about 1 minute and I love them!  🙂  They look so pretty and they light up in even dim situations.  I really like the pattern that the light makes coming through the glass of the quilted jar.  FANCY!
 You could use them for so many things.  Kids night lights, in the bathroom for guests, outside on the deck for dinner, lining the driveway as luminaries for your next party.  I love them!
Come on over to We Use Coupons and check out my tutorial for these DIY Solar Lights.  They were so simple and cheap to make, I didn't even need any glue.  You could make some for your Memorial Day festivities in a few minutes.   🙂
Enjoy!