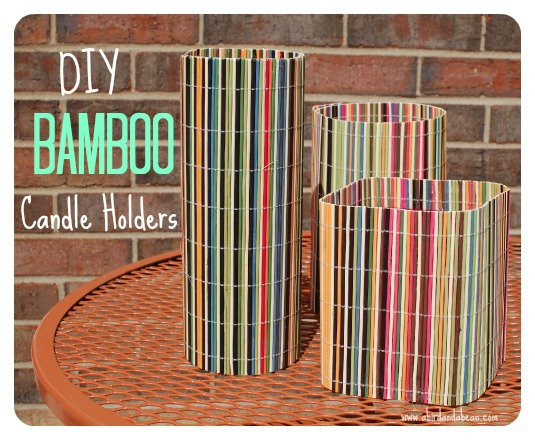 Happy Spring, everyone!  We've been busy around here cleaning up the yard, planting pretty things, and generally just sprucing up the place.  I love entertaining and having cookouts this time of year.  Hanging out on the deck with friends!   FUN!
I decided we were in need of some new outdoor candles, since ours came out of winter storage dull and gross.
When I saw these colorful bamboo place mats at the Dollar Tree, I knew just what I would do with them!  Make outdoor candle holders!
I plan on sticking a few citronella candles in them when the mosquitoes come out.
I just love the way they turned out.  Come on over to We Use Coupons and check out my simple tutorial.
They are so easy to make and look so pretty all lit up at night.  It only cost 6 bucks to make 3 candle holders!  NICE!