This is a Sponsored post written by me on behalf of Piccadilly Restaurants for SocialSpark. All opinions are 100% mine.
Have you ever been to Piccadilly Restaurants?  They have some really great deals to feed the whole family this summer.  They have a new Homestyle Veggie Plate promotion and your whole family can mix and match.  Everyone can pick something different to share.  Pick three sides and your choice of freshly baked bread, all for $5.49!
I just love sides and appetizers anyway.  Who needs an entree?  I could skip the meat and entree everyday and just eat sides.  I love 'em and so do my kids. You can get favorites like fried okra, carrot souffle, mac and cheese or fries.  Or you can go more weight friendly with grilled veggies and fruit salad.  Either way, it's easy on your wallet at only 5.49!  What a deal.  If you don't live near one, check them out this summer while you're traveling.  Skip the fast food and get a Homestyle Veggie Plate.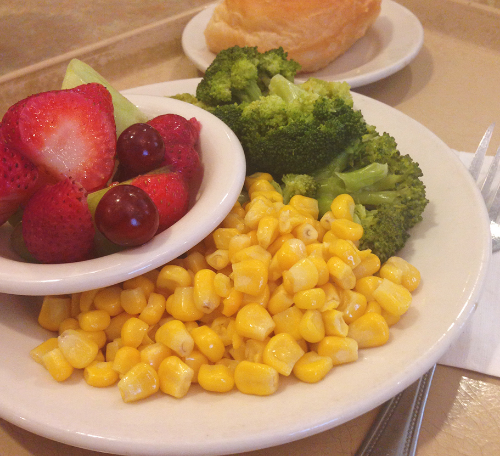 What's your favorite Piccadilly meal?  What sides would you like to try.
I'm going to go with mac and cheese and fried okra.  I can't resist those southern favorites.  And I know my kids could eat mac and cheese every SINGLE day for the rest of their lives and be perfectly happy.  Every single meal probably.  There is something about that combo of pasta and cheese!  YUM!
If you don't live near a Piccadilly restaurant, you can definitely find one while you are on vacation this summer.  Its a great option for the whole family.  Everyone can find something they like with the Homestyle Veggie Plate.