This is a sponsored post written by me on behalf of CORT for IZEA. All opinions are 100% mine.
Moving.  Blah.  I hate it.  It's stinking hard work.  I swore I would never do it again after our last move.  But alas, life happens and my husband LOVES looking at homes.  Many people move a lot.  Life transitions.  Moving or commuting for that new job? Heading off to school? Starting over? Landing a temporary assignment in a different city? Moving from place to place with the military?  Use these tips to make your next big move go easier.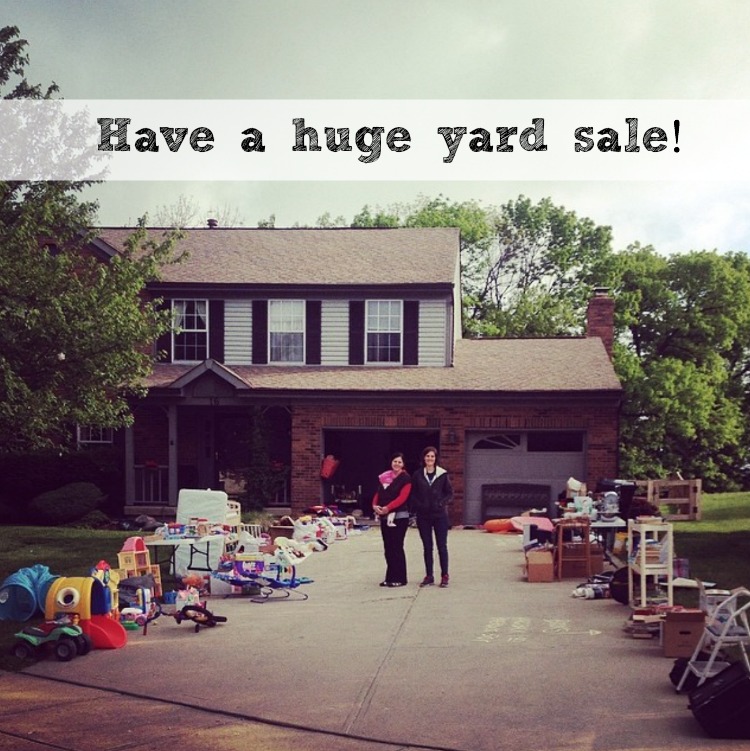 1.  Have a Yard sale!
This is a huge one.  The best way to purge is before a big move.  Get rid of unused things prior to moving.  Do NOT box it all up and move it and then think you will have more time to go through it.  Sell it NOW!  Make some cash to spend on new things after the move.
2.  Start gathering free boxes.
Ask friends, ask on social media, check craigslist and ask at grocery and liquor stores.  Start collecting early and you won't have to buy any boxes.  Because buying something just to move your things is depressing.  Get them for free!
3.  Use your rolling luggage for books and other heavy items.
Utilizing all your rolling luggage on heavy items is just smart.  Who wants to move luggage?  Who wants to move boxes with books in them?  Too heavy!  Boo.  Save your back by using rolling luggage!
4.  Keep your cloths on the hangers and use a garbage bag.
This was an amazing and helpful tip for me.  I moved once by putting all my clothes on my bed and rolling up my comforter around the clothes.  That worked, but was bulky and awkward to carry.   Garbage bags with 10-20 hanging items is much, much easier.  Plus you can reuse the garbage bags at the new place.
5.  Color code your boxes and have a key.
This is a game changer.  Use colored tape of any kind (masking or duct tapes work well, but I have a LOT of washi, so, that's what I used) and make a key.  Use the coordinating tape on the boxes so that movers (or friends and family) can easily see where each box will go.
6.  Take a picture of your cords.
Ack.  Cords.  Setting up electronic equipment is not my favorite.  I have a much easier time putting back all the cords correctly when I can visually see how they were set up in the first place.  Whip out the old smart phone and there you go.
7.  Use disposable plates in-between your dishes.
I love my plates.  (Is that weird?)  I have Fiestaware and it's so pretty.  Protecting them during a move is simple with foam or paper plates in-between each dish.  I loved this idea!  BONUS :: you can use the paper plates when you get to the new place and have less dirty dishes while you are unpacking!
8.  Think outside the box.  Use everything to pack things.
Don't use boxes for everything!  Utilize kitchen equipment to pack kitchen items!  Wrap things in kitchen towels, throw spices in the crockpot or blender, protect your fingers by putting knives inside the oven mitts.
9.  Use wine boxes for glass wear.
Wine boxes get a new life when you use them for all of your stemware.  Perfect fit and most liquor stores will give you empty wine boxes for free if you ask.
10.  Rent Some Furniture
This is a new one to me.  I didn't even know this convenient service existed.  You can RENT furniture!  It's like furniture on-demand.  There when you need it and gone when you're finished!  No hassle of buying and then re-selling.   CORT Furniture Rental is a genius company and they have "move-in-ready" packages.  People might need to rent furniture if they move often, or live in cities for work and haven't yet put down roots.  These are times when purchasing household furnishings might just not be the best route.
Families involved in a relocation, traveling long-distance on temporary assignment, moving off-campus in college or traveling from place to place in the military are all facing the same thing – a life in transition.  CORT Furniture Rental fills that need with a family of trained professionals that will help you furnish your place when buying furniture might not be the smartest for your situation!  So smart!