I can NOT believe December 1st is just days away!  Where did the time go this year?   I feel way more un-prepared than usual this year.  I'm usually finished with all my Christmas shopping by now.  I don't even have my tree up yet!  Geez.
I did get it together enough to make this very cute and very inexpensive advent calendar out of muffin pans last week, though!  No tree, but we have an advent calendar!  🙂  You gotta come and check it out.  I'm over at We Use Coupons today, with the simple tutorial for this DIY Muffin Tin Advent Calendar.  It was so easy and my kids think it's just fantastic.  I can even re-use it next year.  I love it.   It's so colorful and happy.  Come on over and check it out.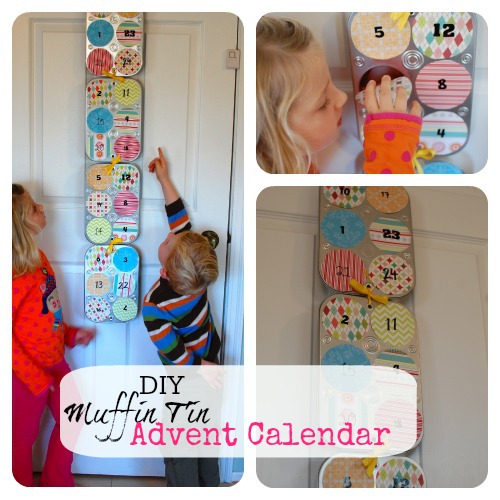 Hope you make one.  I'd love to know if you do.
Enjoy your last week of November!  This is my favorite season.  I am giddy!  🙂
Check out this rocking giveaway for an Ipad Mini, too!